The G-Class is a 30 meters crew transfer vessel series built for the American offshore wind sector.
The vessels are being built according to ABS and USCG standards. G-Class is powered by four Volvo Penta IPS.
G-Class is equipped with the Northern Offshore Services' fender design, which has been proven on windfarms throughout Europe, and has shown unparalleled gripping qualities which increases transfer performance.
Overview
| | |
| --- | --- |
| Shipyard | Blount Boats (RI) |
| Class notification: | ABS |
| Status | Under construction |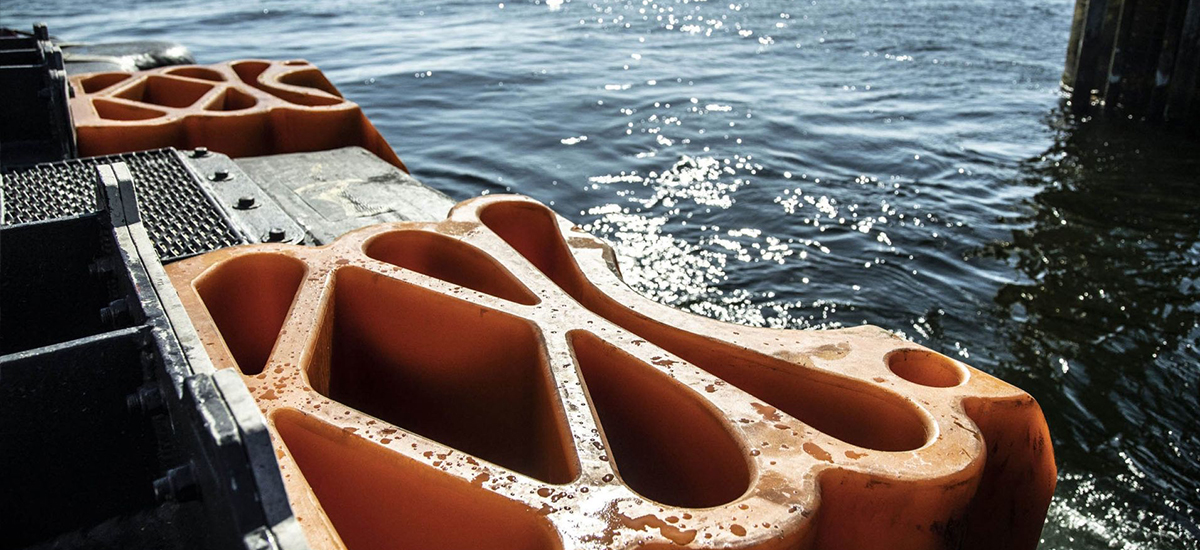 The patented, Northern Offshore Services (N-O-S) developed fender is revolutionizing the CTV market.
The fender has been designed and developed by the N-O-S in-house development team since 2011. The fender has undergone extensive testing, which has resulted in markedly improved CTV performance. The work to improve and develop the fender construction is ongoing.
Vessels fitted with the N-O-S fender have high performance in high seas.
The fender's high U-shaped construction enables, above all, safer transfers, improved comfort thanks to lower vibration levels, lower fuel consumption and lessened wear on the vessel machinery.
The fender construction and materials increase the docking surface, creating greater friction and thus a better grip. This means that our fender immobilizes the vessel better than a standard fender – which makes all the difference in difficult weather conditions.
Today, the symbolic yellow fender visible on many of the vessels in the N-O-S fleet has developed into a five-part fender which allows for easy replacement of any parts that become worn.
The N-O-S fender can be adapted to suit any type of CTV and to fit the various safety distances used in different parks and boat landings.